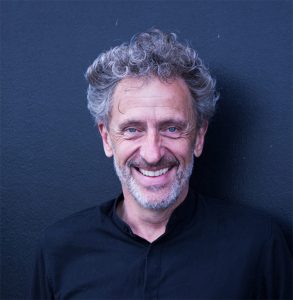 Jouke Kruijer works as an external consultant/interim manager with a broad experience in complex transformative processes with national and international corporations. He was trained as business consultant (MSc at Rotterdam School of Management), coach (Human Systems Dynamics Institute, Minneapolis) and actor (Bedford College, London). He is now a PhD-candidate Organizational Change at Ashridge/Hult International Business School (London).
Jouke: "I believe that big systemwide results can be achieved only by aiming for local, small scale results and by leveraging the adaptive potential of individuals collaborating. I work close to the skin and succeed in bringing non-rational interventions to rational minds and helping others to focus on the change inside themselves."
Some recent experiences
Organization Coach: Desiging Lean Leadership program (Industry, 3 years, appr 400 people) to develop interpersonal trust and engagement around HSE issues and cost reduction.
External Consultant: Designing and implementing New World of Working program (Finance, 2 years, 300 people).
Trainer "Constructive Team Relationships" International banking organisation (2 years, 2.000 people).
Interim Manager: Leading a governmental department (60 people) with multidisciplinary and self-organizing teams.
Executive Coach to Senior Leaders at Nyenrode Business University.
What others say about him
* "Jouke has played a crucial role in getting people in my organization really connected."
* "He is a very capable coach who can connect to people on every level."
* "Using a variety of creative tools and exercises, he helps participants to find their personal motivation and guides them through difficult discussions, focusing only on the 'differences that make a difference.'"
More experiences and credentials? Have a look.