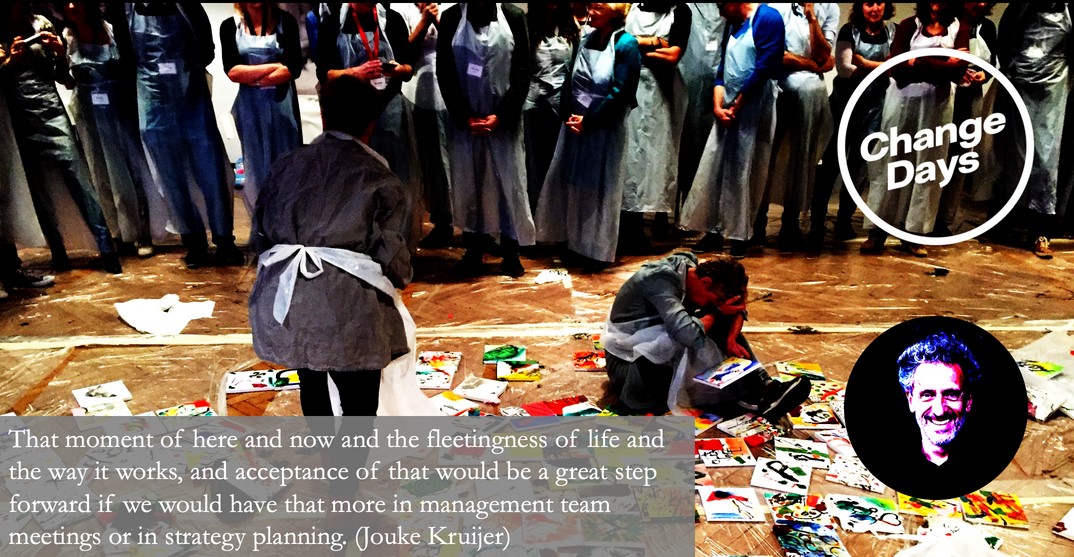 I had the pleasure to feature in Episode 15 of the #daysofchange podcast around the question: How to fuel collaboration with the arts?
Change is complex. Even with good intentions, our rational senses are often rather blocking us from building effective collaboration patterns in teams and organisations. The application of art in change processes can help. In this episode, we talk about what the intimacy between the artist and the model can teach us about trust and how challenges in teams can be overcome when people allow their unconscious mind to play. We also discuss how sometimes – in a world of uncertainty – not knowing wins over assuming and not doing sometimes is superior to doing.
What is the Days of Change Podcast?
The Days of Change Podcast brings you conversations with change makers from around the world. It talks about all aspects of organisational and individual transformation mixed with a personal spice by exploring the journey, which the guests have made throughout their private and professional life. The host of the show is Holger Nauheimer.
Check them all out: https://changedays.com/podcast/