"Shakespeare in Your Words"
30 maart – 22 april 2018
Monks Coffee Roasters, Bilderdijkstraat 46, Amsterdam
These days when I go out for my morning coffee I see my own paintings adorning the walls. Monks Coffee Roasters have excellent coffee, good atmosphere and an interesting crowd frequent this friendly place. I have selected for them four poetic and dramatic works as a tribute to Shakespeare, the world's greatest playwright. To celebrate life, art and a good cup of coffee.
Visit my Facebook page and follow this mini-exhibition.
Terug naar het portfolio van Jouke Kruijer.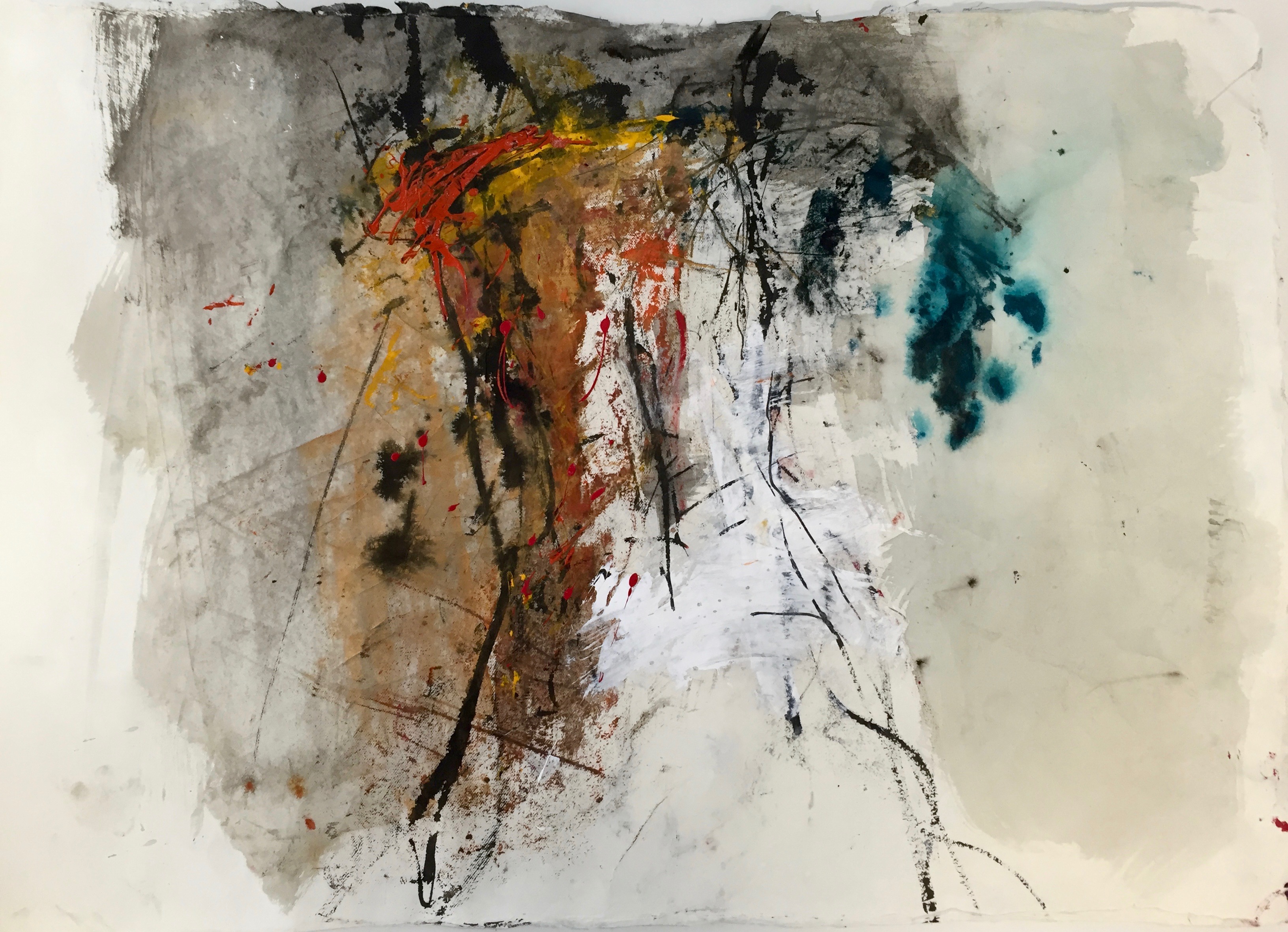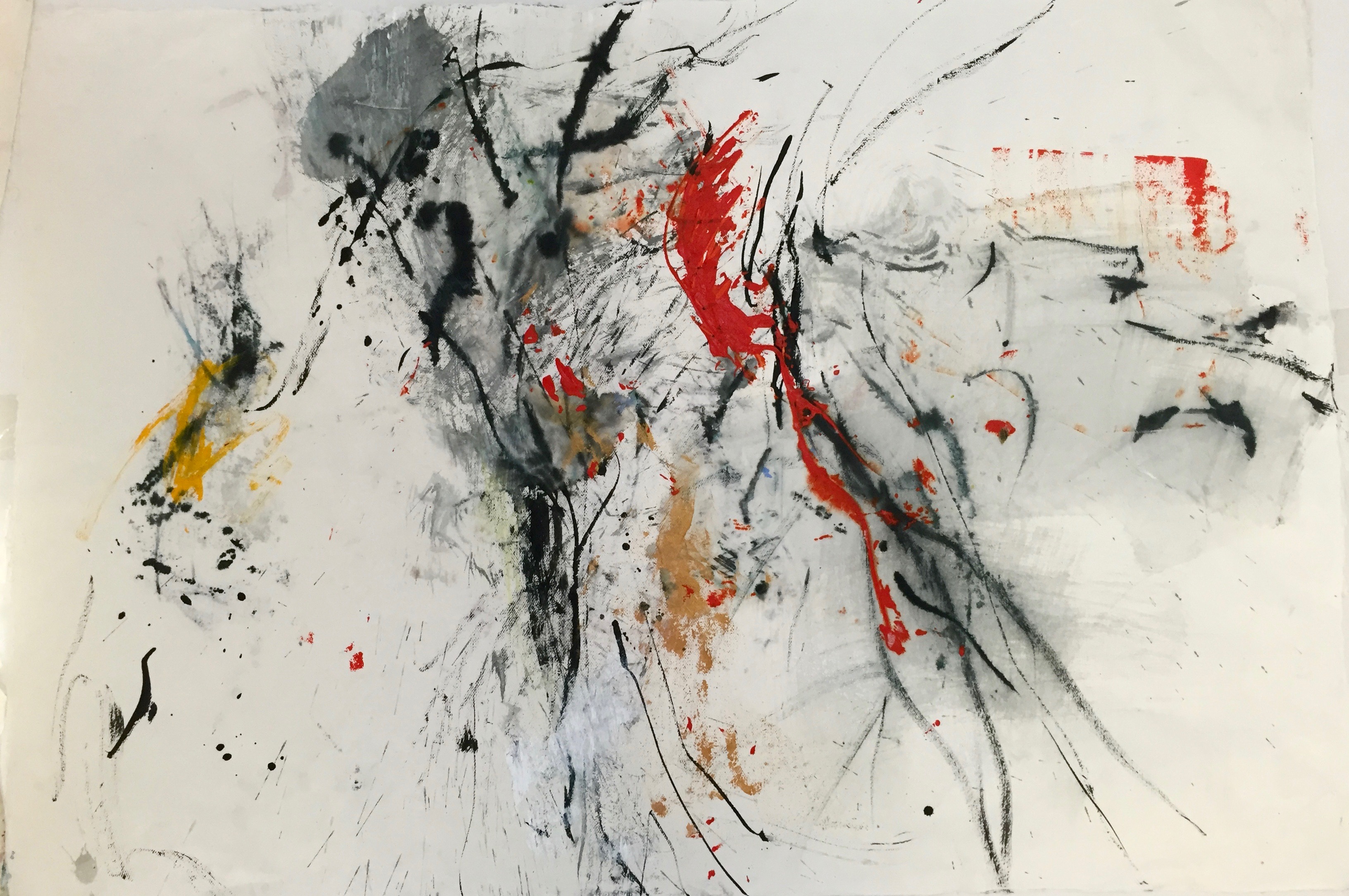 Meer over mij en eerdere exposities
Jouke Kruijer (Eelderwolde, 1957) schildert zijn lyrisch-abstracte werk in een energieke persoonlijke stijl met sterk gevoel voor lijn en kleur. Zijn naakten zijn soms magisch, soms mysterieus en balanceren op de grens tussen figuratief en abstract.
Momenteel werkt Jouke Kruijer vanuit zijn studio in Amsterdam in het Volkshotel. Hij heeft een internationale oriëntatie, verkopend vanuit zijn werkplaats en in plaatsen als Seattle, Parijs, London en Helsinki. Jouke is grotendeels autodidact en was in de leer bij Peter Schenk en Jiro Inagaki.
"Wanneer Jouke Kruijer schildert bedrijft hij de liefde, de liefde voor het doek. Passie, tederheid, kleur en kracht in een afwisselend ritme. Vorm wordt vloeibaar en stolt in zijn verf. Kleur en licht veranderen in seizoenen van de ziel" – Peter Schenk.
"Rebel Again", Zwolle 2016

"Greece Happens: Live Art Event" met o.a Bibi Altink, Toon Den Heijer en Anjet van Linge, Monnickendam 2015

"Pop-up Expo @Volkshotel", Amsterdam 2015

"Cézanne's Mountain", Amsterdam 2015

"Surprise in Red", Zwolle 2015

"Transformers" Urban Resort, Amsterdam 2014

"Live painting" Streetview, Seattle 2013

"Appels and Pairs" Trouwgebouw, Amsterdam 2012

"Recent Work" Inagaki Gallery, Japan 2007